If you like going outdoors, especially out in the wild, up in the mountains for hiking, or walking out in a cold winter, you'll need some heavy duty boots that are durable and keep you warm when it's extremely cold!
If you are doing one of those activities, then you should check these heavy duty Winter Tactical Boots!
OVER 50K BOOTS SOLD IN THE PAST MONTH!
✔ Features a tough leather exterior, can resist strong impacts, and made with high quality wear-resistant materials that keep it looking new even after years of use.
✔ Warm and cozy inside. Equipped with a comfortable hypoallergenic fur inside the boots.
✔ Super light weight and breathable. It has a premium feel when wearing it that keeps you secure while making sure your feet are comfortable and well ventilated!
✔ Say goodbye to accidents involving your feet
✔ The perfect tactical boots to keep you warm this coming winter season
✔ Never slip or slide even when the surface is extremely wet or slippery
✔ The perfect gift for your husband!
✔ FREE SHIPPING WORLDWIDE
---
They are built with extremely durable materials that can withstand almost any impact whatsoever. Nails won't go through this thing either and best of all, they are waterproof so you won't have to worry about getting your feet wet during work.
Features & Benefits
We're not joking! Hit it with a brick, run over the toe of the boot, or even step on a bunch of nails - this pair can take all that punishment! It's geared towards these hazards so its crafted with expertise to be able to withstand these conditions.
Keeps You Warm and Cozy
During the cold season, keeping warm is key to being able to perform at your workplace well. Stay warm and cozy with this pair of tactical boots. Also, during the hot season, they also work well because of the breathable material its built with.
Skid Proof & Water Proof
Whether its water, oil, or any other solution, these boots don't get soggy or soft. The pair is made to withstand anything… including liquids! Also equipped with a refined rubber sole, you will NEVER slip or fall when wearing them. A very important aspect of work boots.
Cool at Extreme Temperatures
Even when this is exposed to extremely high temperatures, the boot stays strong and resistant.
1.Select your cart and click "check out". Fill in your shipping information and click "complete order".
2.In the pop-up window, click on the location on the image below.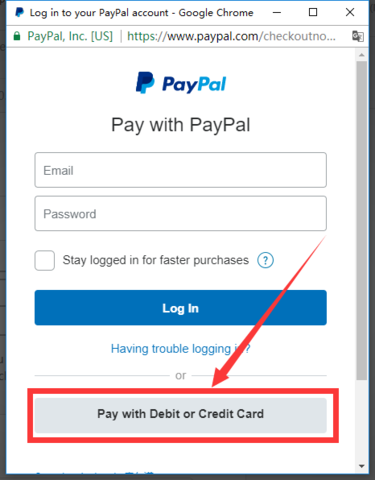 3.Choose your bank country.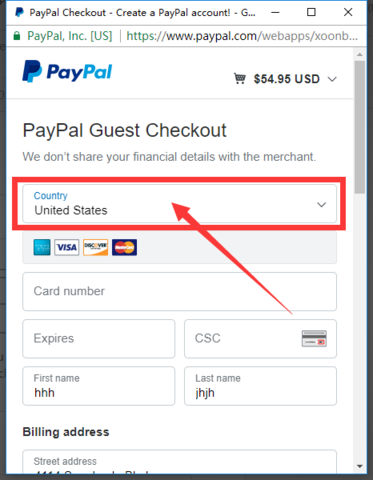 4.Now you can use credit cards to pay.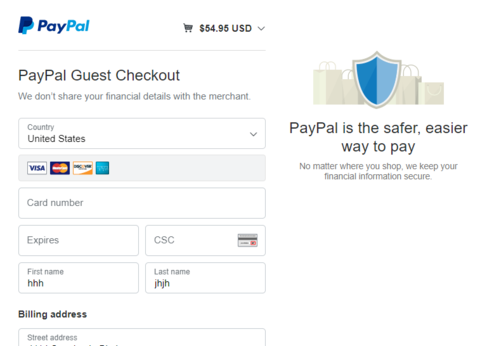 5.Last Tip:
Do you want to use this credit card to create a paypal account?
According to your needs, choose yes or no.

6.Successful payment