Say goodbye to life-threatening risks and fully enjoy nature with this new emergency sleeping bag! This Emergency Sleeping Bag is a life-saver, you need to have one with you every time you go out in the wilderness!
It's the one thing every survival pro will tell you to grab first when leaving for an adventure or add to your vehicle.
You can't beat mother nature. No one can. When you're in the wild, things can go from good to bad in a matter of seconds. You can come face to face with a bear. You can get lost. Dehydration, hunger, infections, rockfalls, avalanches, injuries, all of them can put an end to your adventure, or worse, to your life.
It's all fun and games until it's not… and when SHTF, you need to be prepared. Your survival kit needs to be equipped with tools for any situation. And most importantly, it needs to be equipped with the most under-rated survival tool of all time - the emergency waterproof sleeping bag.

Why? Because that small bag can make the difference between survival and death. It can save you from the number 1 danger in the wilderness. Something that kills over 5000 people every year in the United States alone.
The Cold. More exactly, hypothermia.
Once your body starts losing heat faster than it can produce heat, you're on a slippery slope. You must, with emphasis on must, keep your body warm… and fast. That's the only way you have a chance to survive. And that's where the emergency sleeping bag comes in. 
Packed, it's smaller than a can of soda and you can store it anywhere ( in your car, in your backpack, in your pocket), but opened it's 200 cm long and 91 cm wide. 
It fits you perfectly no matter how big you are. 
Both shell and lining are made of high-quality PE and thanks to the high-quality materials, 90% of the heat your body emits will come right back to you. That's extremely important when your body is in shock.
WHAT OUR CUSTOMERS SAY
⭐ ⭐ ⭐ ⭐ ⭐

Excellent Camping Tool

I am a huge outdoors guy, and am often doing 2-3 day hikes. I carry a rucksack with a winterized sleeping bag along with other essentials. Some nights it can still get very cold. That's why I picked up the Emergency Sleeping Bag. It fits right over my regular sleeping bag and after testing over night in my backyard, I can tell you it's MUCH warmer than without. Not to much it's compact and incredibly light. I'll be taking it everywhere with me.


The Perfect Gift!
I gave one of these to my daughter as a Christmas gift and she loves it! She is out hiking on many weekends and in harsh cold weather, I often worry for her. I'm happy that she has an emergency backup in case anything ever goes wrong.


I'll Never Go Without It
Last winter I hit a patch of black ice and landed in a ditch of snow. The impact caused my car to die, I couldn't get it to start, I couldn't get heat. I waited nearly an hour in freezing temperatures until the tow truck arrived. I wish I had this then. Now I keep 3 in my trunk, one for me, my husband and our daughter.
1.Select your cart and click "check out". Fill in your shipping information and click "complete order".
2.In the pop-up window, click on the location on the image below.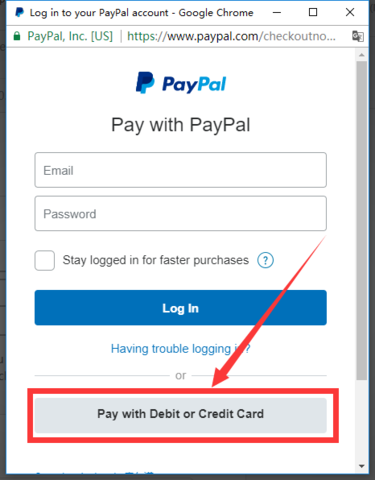 3.Choose your bank country.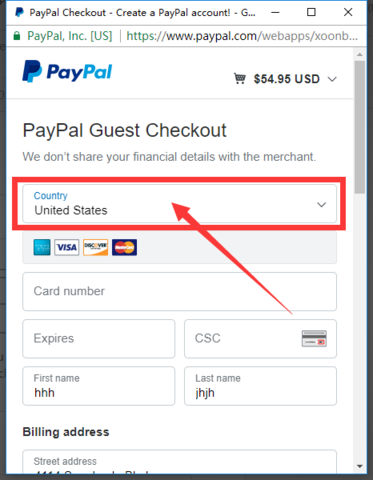 4.Now you can use credit cards to pay.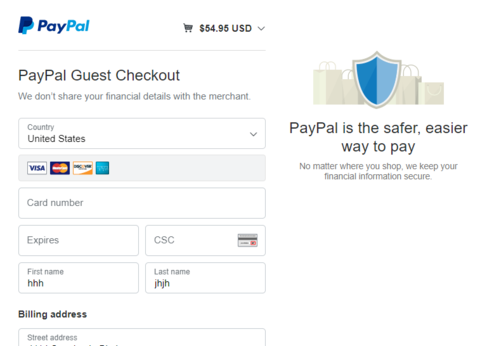 5.Last Tip:
Do you want to use this credit card to create a paypal account?
According to your needs, choose yes or no.

6.Successful payment