The best holiday gift for your children, exercise your child's imagination, improve hand-brain coordination!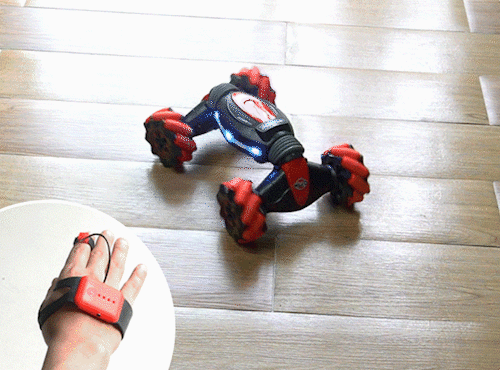 Mecanum Wheel
This omnidirectional movement is based on the principle of a central wheel with a number of axles located around the wheel that converts part of the wheel steering force to a wheel normal force.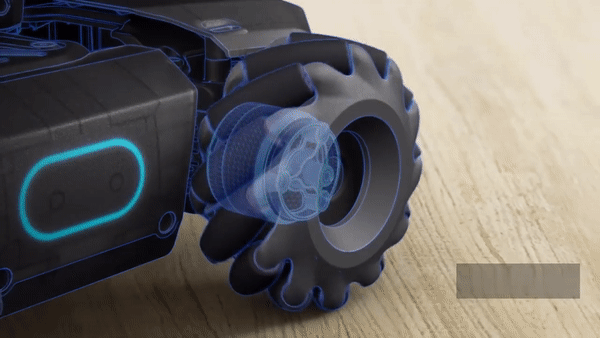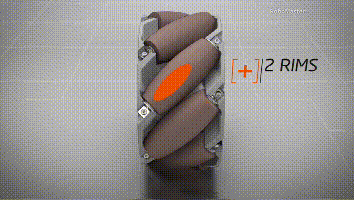 One-click conversion - suitable for running on any terrain. Just click on the switch button on the remote control, its body will bend, the four wheels will be tighter, and the ground will be stable. The car will change from a flat shape to an off-road vehicle.
Double-sided drive design: Because the car has a unique double-sided design, it can be flipped and driven on both sides. Even if you encounter obstacles, you can continue driving while hitting the wall and turning over. Made of metal and plastic, it has wear resistance and pressure resistance.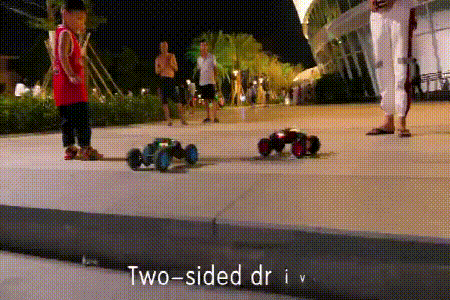 Applicable indoors and outdoors, flat hills: strong power, high speed 25 km/hour, can run perfectly on various surfaces indoors and outdoors, such as cement floor, terrazzo floor, cross country sports, and so on.
Anti-interference, easy to operate: 2.4 GHz radio control system has good anti-interference performance. The remote control distance is approximately 150 meters, allowing multiple cars to play without interference.
Front, rear, left/right, flip and high chassis can be freely combined during playback. 4WD driving provides better stability and off-road performance. This RC stunt car is very sturdy.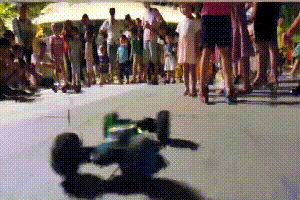 Specifications:
Charging time: 2-3h

Speed:
25km/h
Control distance:
150m
Product size (L x W x H):
27*19*7.5m
Package Weight:
0.7 kg
Function:
forward/backward,turn left/right/Deform
Type:
Remote control - Double-Sided Stunt Car
Materials:
ABS/PVC
Controller:
2.4Ghz
Customer Questions & Answers

Question1:Can it drives on the dirt or sand?
Answer: Of course, it is suitable for all kinds of terrain.



Question2

:How long can you play on a full charge?
Answer: Every 1500 mA can last about 2 hours.

Question3:How to control it by watching the remote control and gesture remote control?
Answer: Well, all its moving direction is consistent with the direction of the gesture movement. Turn on the remote control and car switch firstly, The front swing is forward, the rear swing is backward, and the left and right tilt is left and right tilt. One-touch switch of the index finger, the watch moves up and down to switch the car shape to the off-road climbing or flat sports car status.
1.Select your cart and click "check out". Fill in your shipping information and click "complete order".
2.In the pop-up window, click on the location on the image below.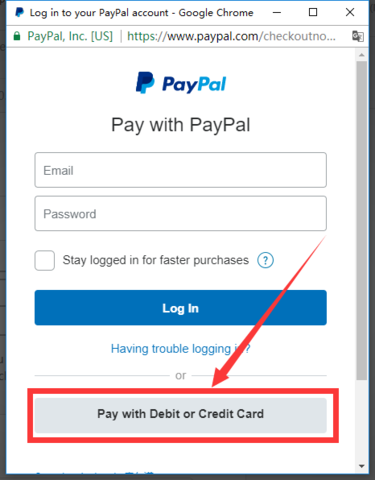 3.Choose your bank country.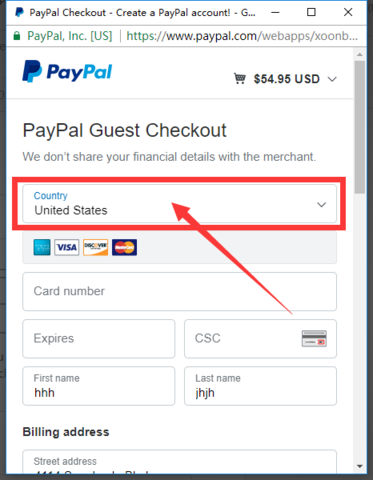 4.Now you can use credit cards to pay.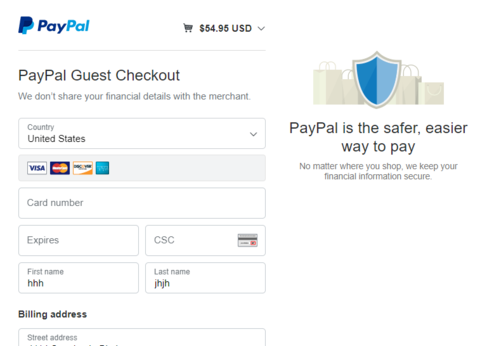 5.Last Tip:
Do you want to use this credit card to create a paypal account?
According to your needs, choose yes or no.

6.Successful payment